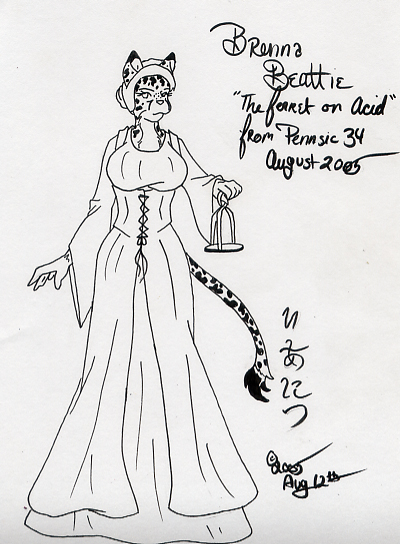 Name: Brenna Beattie
Title: What title?
Status: Best Friend of Dellie
Species: Cheetah Age: 18
Height: 5' 11"
Bio:
Brenna is a loving and kind soul who befriended Dellie at Pennsic War 27. This Hyper Cheetah, who likes to describe herself as a 'Ferret on Acid' at times, is like a sister to Dellie, and - even while being the tallest Among Dellie's friends - is called the 'baby' of the group much to her dismay.
Freqently Brenna will be seen followed by her boyfriend, Timmothy, whom Dellie tolerates for Brenna's sake.